14th edition: the full program – 2019
Click on the images to access the movie data sheet
FOCUS TUNISIE
For this 14th edition, a special focus was made on Tunisian cinema around several movies, old or new, and a panel discussion.
Sponsor: Leila Shahid, former Palestine delegate ambassador to the UN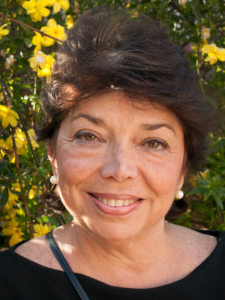 Leila Shahid studied sociology and anthropology in the American University of Beirut, one of the historical hotbeds of Palestinian political contestation. In parallel, she commits politically with Yasser Arafat and becomes the president of Palestinian students in France. She contributes to the launch of the Revues d'études palestiniennes. First woman to be appointed representative of the Palestine Liberation Organization by Yasser Arafat in 1989, she gets assigned to several European capitals, like Paris in 1993 and Brussels in 2005. Leila Shahid retires in 2015 and now dedicates herself to public relationships with civilian society and the cultural and artistic milieu, including the Institute for Palestine studies in Beirut, and the Mahmoud Darwish Chair in Brussels. In 2016, she is elected President of the Society of Friends of the Arabic World Institute in Paris. Since 2018, she is the honorary spokesperson of the collective 93 for the Liberation of Palestinian children imprisonned in Israel.
Director of the year: Kaouther Ben Hania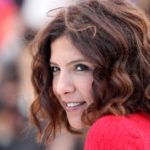 Born in Sidi Bouzid, Tunisia, in 1977, Kaouther Ben Hania studies cinema in Tunis, then in Paris, at the Femis and at the Sorbonne. Her short movies and her first documentary Les Imams vont à l'école are selected in several prestigious festivals. Her first fictional feature, Le Challat de Tunis, opens the ACID section in Cannes in 2014, and gets an international success. Her work continues with the documentary Zaineb n'aime pas la neige and the fiction La Belle et la Meute, selected in "Un certain regard" in Cannes in 2017. In 2018, she directs the short movie Les Pastèques du Cheikh, unreleased in France.
# FOCUS TUNISIE
FEATURES
FICTION

DOCUMENTARY
SHORT MOVIES
FICTION
# OTHER MOVIES MAGHREB & MIDDLE EAST
FEATURES
FICTION
DOCUMENTARIES
ANIMATIONS
SHORT MOVIES
FICTION
DOCUMENTARIES